About Us
We are What we Behold . . . .
Holding our rank among the top architectural firms in India, Taamaesek has been defining infrastructures that creates opportunity for everyone – uplifting communities, improving access and sustaining our planet.
Taamaesek is a technology-driven design firm with intrinsic engineering, systematic planning, global architecture and technology expertise. We work across diverse field area to define the cities of tomorrow through sustainable buildings, intelligent systems and efficient infrastructure meticulously improvising the way people live, move, learn and heal.
Founded by Vijayanandan, a NUS (National University of Singapore) graduate partnering with Roopa Sree Ram, Architect & master graduate in Urban and regional design from USA, Taamaesek is an Architectural firm that offers services like Architecture, Structural, Interior design, Project management, MEP, Quantity Survey & BIM (Building Information Modeling) across the globe – a value driven one-stop-studio for clients requiring all architectural and construction services.
With the support of more than 65+ class one professional architects and young vibrant engineers on our side, we understand what it takes to work locally and scale globally. The essence of our quality is our commitment towards rendering value, expertise and innovation in contemporary standards. The company's specialized approach in modularization has remained at the forefront of the latest advances which could be observed in our big-time projects set not only in India, but also in several international grounds like Dubai, Kenya, Singapore, Malaysia & East Timore Island.
In its 2021 industrial survey, Forbes listed Taamaesek among the top 30 architectural companies in India making us stand out from regular traditional Architectural firms. Topping that, our unique approach to design, special planning, project implementation and efficient support technology for the clients operations has won us many laurels and awards including the National excellence & Best environmentally designed project award.
PARTNERS
Synergic Collaborative leadership sets Taamaesek apart, enabling us to be our clients' reliable strategic partner worldwide and a pioneer among design firms. The Founder - Vijayanandan & Partner - Roopa Sree Ram are fine examples of such leadership.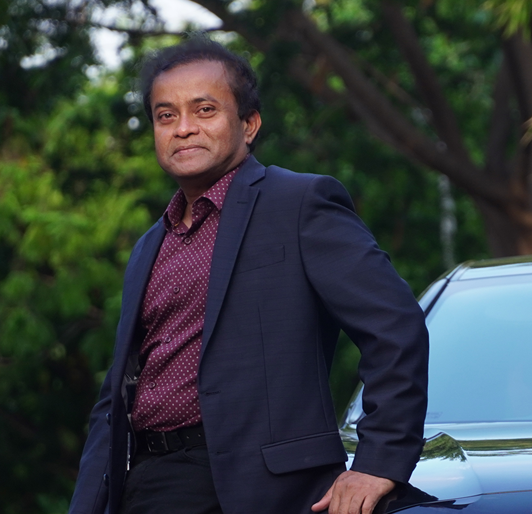 Vijayanandan - Founder & Partner
Vijayanandan is a creative visionary through whose exemplified leadership and guidance Taamaesek has organically grown to one of the top architecture and design firm in the country. His adept experience with Dragages et Travaux on several eminent projects in Singapore like the Fullerton Hotels, Ritz Carlton, Hazel Park & Flora Vale condominiums, Millennia Towers & Centennial Towers, its founder, brought in valuable architectonic insight to the company. Leading a pro-skilled enthusiastic team of highly competent Core engineering professionals, Architects and Engineers from diverse backgrounds Vijayanandan is a key creator of what is acknowledged by his peers and colleagues as the most admired and preeminent architect and design instinct that is shaping the built environment of the next century and beyond.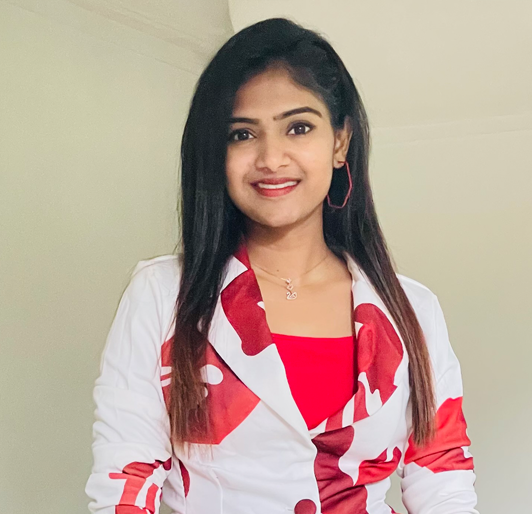 Ms. Roopa sreeram - Managing Partner
The all vibrant and charismatic lady of Taamaesek, Roopa Sree Ram, B. Arch, M.S - Urban design (USA), is a key contributor to our architecture firm rendering pioneering project types and design innovation strategies for the thriving tech generation. As a skilled professional she possesses immense strength in strategic thinking and a creative bent of mind with strong visualization skills. Her intense experience in designing, planning lets her overlook the construction of versatile structures like institution, residential, commercial, healthcare and hospitality. Roopa chiefly focuses on Taamaesek's global talent strategies, performance, and organizational development to ensure that our service to our clients is delivered through extraordinary talents.
Track Record – Domestic and International
Our beneficiary spectrum of services for Information Technology, Commercial, Recreational, Hospitality, Healthcare, Institution, Real estate, Residential and Industrial sectors making us the niche player in the Pan India orbit.
With high hopes and sterner prowess gained from working with Dragages et Travaux in development of high- tech prestigious projects in Singapore, Taamaesek blends international architectural practices in Indian projects. By the virtue of expertise and rich experience, our strategists, designers and planners bring to table the aid to transform a culture, upgrade lifestyle and experience through the built environment.
Informed by the behavioral research on people's space preferences, we identify unique design solutions, tailored to our client requirement with our integrated expertise team. Fullerton Hotel, Ritz Carlton, commercial office properties such as Millennium Towers, Centennial Towers and residential projects namely Hazel Park and Flora Vale Condominiums are some of our popular works.
Network
Having our headquarters based in the southern metropolis of Chennai, Taamaesek has reached and networked with leading international companies namely PBA (UK), Fujita (Japan) and Buildings (Singapore). These initiatives provide Taamaesek the cutting-edge design, engineering and project management facilitations to execute large and complex projects across a wider range of real estate spectrum.
Awards