Associates
Yamashita Sekkei Inc

Founded way back in 1928, Yamashita Sekkei has stood the test of times as a proven leader in architectural design and related businesses. The company based in Tokyo,has a successful history of provides the full range of services for large scale projects - architectural design, construction supervision, urbanplanning, consulting, value management and other services.
Over the years Yamashita Sekkei has implemented several government projects in Asia, Oceania, the Middle East, Africa, and Latin America sponsored by the Japan International Cooperation Agency (JICA) and the Ministry of Foreign Affairs of Japan. It assists Japanese corporations to set up operations abroad. In any country or region and provide project management, design supervision, construction supervision, and other services.
PETER BRETT ASSOCIATES

PBA is among the leading consultancy organizations in development and infrastructure projects. With over 40 years of experience, PBA offers a unique basket of engineering and planning expertise with a scientific approach in implementation of sustainable infrastructure projects across the globe.
In 2011, the merger of PBA with Roger Tym& Partners and Baker Associates resulted in a organization with the full range of expertise to advise clients at all stages in the property development chain. PBA is based out of the United Kingdom and also has offices in Central Europe. With a total staff strength of over 400, the company is well positioned to support local and global clients in complex projects to realize their social, economic and environmental goals.
APPLIED TECHNOLOGY CORPORATION

Dr. Alfred A. Yee is President of Applied Technology Corporation in Honolulu, Hawaii. He obtained his BS degree in civil engineering from Rose-Hulman Institute of Technology and his MS degree in structural engineering from Yale University. He participated in organizing one of the early precast, prestressed concrete mass production facilities in the United States and has since developed innovative structural concepts and construction techniques utilizing precast, prestressed concrete units for the construction of building structures and marine concrete vessels.
"Simplicity: Making construction easier and quicker by relying on an ingenious combination of prefabricated and in-situ construction."
He is the inventor and holder of numerous patents on devices for precast construction and novel structural framing systems. In recognition of his work in concrete technology and proven unique concepts for both land and sea structures, particularly in the field of precast design and construction, the Rose-Hulman Institute of Technology conferred upon him an honorary Doctor of Engineering degree in 1976. That same year, Dr. Yee was elected a member of the prestigious National Academy of Engineering.
Dr. Alfred Yee

Dr.AlfredA.Yee is among the distinguished leaders in the construction industry, credited with the invention and development of modern construction techniques and innovative structural concepts. By an ingenious combination of pre-fabricated and in-situ construction, his methods has significantly contributed to simplification of construction and reduction in time.Dr.Yee is the President of Applied Technology Corporation in Honolulu.
In 1976, the Rose-Hulman Institute of Technology conferred him the Honorary Doctorate in Engineering, in recognition of his contribution to the advancement of pre-cast design and construction technology for both land and marine structures. In the same year, Dr.Yee was elected a member of the prestigious National Academy of Engineering.
BUILDING AUTOMATION

Our Industry experience
Building
Hyatt Hotel, Dubai
ABS-CBN Broadcasting Center, Manila
Rockwell Condo, Manila
BIOPOLIS, Singapore
FUJITA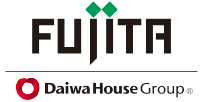 With over 100 years of international experience in the engineering and construction business, Fujita provides us with highest level of expertise and support in the design and implementation of complex projects. Fujita has implemented several high profile projects in Japan, China, the Middle East, Europe, Central America and South East Asian countries. The Fujita Technical Institute, founded in 1959-60, pioneered new construction technologies such as automated construction, new computing techniques and environmentally safe systems.