Our Services
Architecture
Our team of Professional architects with diverse specializations develop the proposed projects with a resolute objective of reaching the highest level of client's satisfaction and our craftsmen design places for all of life's activities at every stage from start to end. Taamaesek has always been stern in developing sustainable architectural solutions ensuring that all projects the designs are rendered in international standards. Being extremely passionate about the role of design in improving the quality of life, our architects strive their best to fully imbibe and visualize the client expected design image to make sure that client's needs are surpassed without compromising on standards, quality or compliance with regulations.
Our Architectural services include: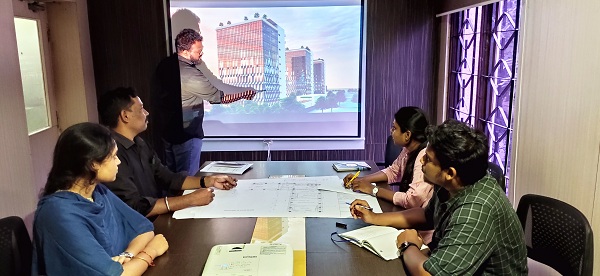 Project inception &Programming
Schematic Design with 3d views and walkthrough
Compliance with applicable local laws, rules and regulations
Design Development
Obtaining layout and plot plan permits from competent authority
Preparation of Construction Documents & Drawings
Bidding and Negotiation
Construction and Contract Administration
Site coordination
Structural Engineering
As the scale and ambition of projects require close collaboration between multiple disciplines, we connect core engineering services with specialty expertise to address the engineering challenges, achieving higher levels of performance, life safety, reduced construction and operating costs through cutting edge technology.
From the initial stage of design, construction and commissioning, we stand by our clients as technical experts throughout the development cycle. We receive in-depth understanding of the building through calculations sorted from computer-aided designs. Thus, collaborating with planners, architects, consultants, program managers and construction managers to deliver high-performance buildings, infrastructure and communities.
Through the relentless toil of Taamaesek's structural engineers we were able to provide clients with a high-end professional service and build a reputation for efficiency. Our dedicated team of expert structural engineers prioritize assurance in the structural soundness of the projects as we recommend the use of only the best and proven structural materials ensuring the life and safety of the buildings on a long-term basis.
Our Structural engineering services include: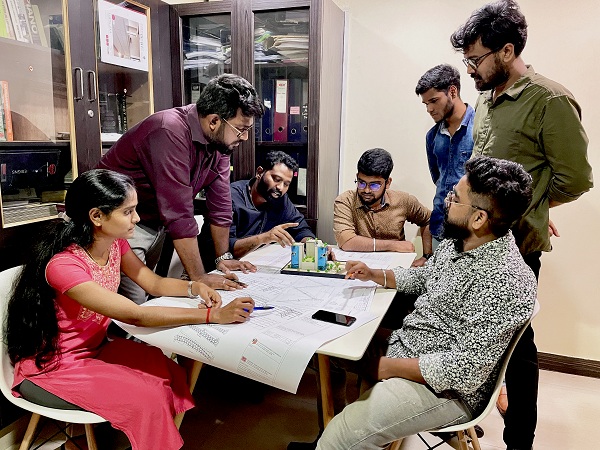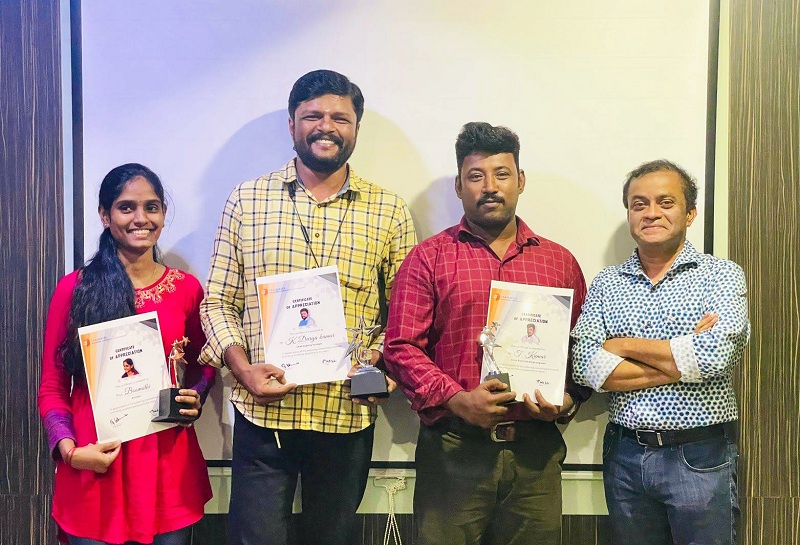 Feasibility study
Detail engineering& Soil Testings
Design basis and detailed structural analysis
Construction documents & drawings
Construction sequences and positions of control / construction joints
Reinforcing details and bill of materials
Structural site inspection
MEP
Taamaesek offers full-service solutions for all your MEP (Mechanical, Electrical & Plumbing) requirements. Driven by the extensive experience gained from our association with MEP consultants, contractors, fabricators, and manufacturers around the globe for the past decade, we provide MEP services of impeccable quality which strictly adheres to the international standards. With hands-on experience in a wide range of projects, our engineers are equipped to deliver the best engineering solutions, construction and latest project management practices.
Our MEP services include: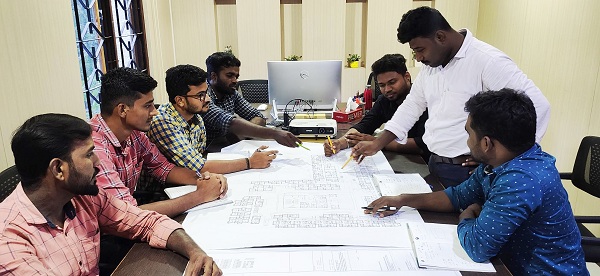 Preparation of MEP Construction Documents & Drawings
Bill of quantities
Cost Estimation
Site coordination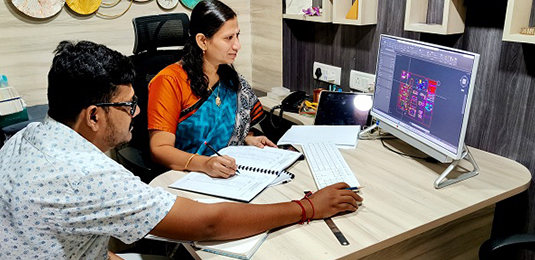 QUANTITY SURVEY
Our firm's quantity surveying specialists are part of the design and project management teams of standard complexity implementations at any desired region or location. We carry the reputation of collaborating well with core engineering team to provide effective services and means of achieving the asks of our customers. Our civil and structural engineers work round-the-clock to ensure that the right quantities of materials and accessories are procured, transported and utilized in the projects. We always take the professional approach in measuring inventory and eliminate wastages developing a strong trust within client.
Our Quantity Survey services include:
Project scheduling
Cost and variance analysis
Pre & Post tender works
Bid process management for vendor selection
Compliance with local regulations
Commissioning of projects
Project Management
Quality Assurance and Control
PROJECT MANAGEMENT
Our dedicated team of site engineers and supervisors will provide project management and timely project delivery expertise to the client's organization. We typically have multiple years of experience in project management methodology, risk management, change management, and help in ensuring a successful project. The hands-on approach of Taamaesek's engineers and technicians has the requisite experience, technical knowledge, expertise and soft skills to provide the full range of Project Management services. Right from the pre-construction stage, Taamaesek fully engages with all stakeholders in the Project to ensure hassle free project implementation. Bestowed with advanced proven techniques and systems, the Project Management team will ensure that there are no cost and time overruns.
Our PMC services include: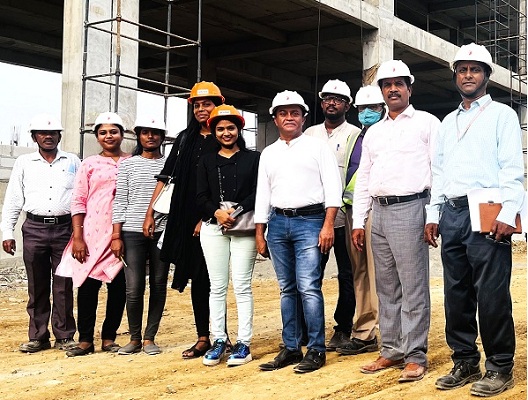 Project scheduling
Cost and variance analysis
Pre & Post tender works
Bid process management for vendor selection
Compliance with local regulations
Commissioning of projects
Project Management
Quality Assurance and Control
INTERIOR DESIGN
Creating a functional, pleasant space for users that also complies with environmental, safety and accessibility requirements is the trump card of our Interior designers in Taamaesek.  We design to achieve a healthier and more aesthetically pleasing environment for the people dwelling in our space. Our crafty interior designers work meticulously on different styles of interior design tariff, from more sober and calm styles–such as nordic, classic, mid-century, modern, minimalist– to a more complex and stylized products such as art deco, eclectic, kitsch, and vintage.
Our Interior design services include: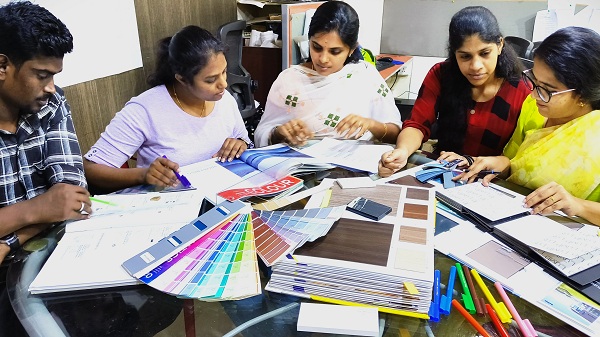 3D visaulaization
Interior construction document & drawings
Customizable space utilization  
Material selection
Furniture and furnishing selection
Site coordination with vendors
BIM
We provide high-quality comprehensive BIM modeling Services at prices and in quick turnaround time. Our experience includes delivering myriads of projects of diverse varied sizes and complexities to renowned high profile clients across the globe. Our team connects workflows, and data across the entire project lifecycle—from design and engineering to construction and operations through BIM to realize better ways of working and better outcomes.
Our BIM services include: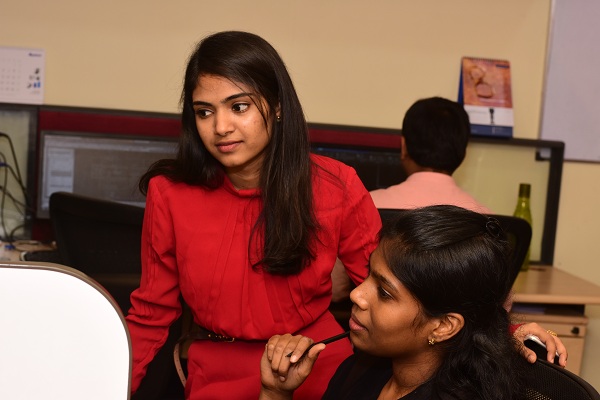 Architectural Modeling
Structural Modeling
MEP-FP Modeling and Detailing
Point Cloud Scan to BIM
CAD to BIM Services
BIM Coordination & Clash Detection Services
On-site & off-site Coordination Services
As-built Drawings Services